SWM-325 pipe straight seam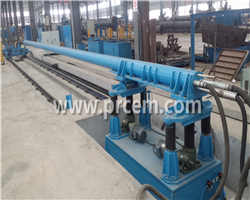 Types and specifications:
Model SWM-325; welding specification of the diameter Phi delta phi 1620mm 325+2 (Delta as the plate thickness); minimum diameter: 325mm diameter steel pipe; steel pipe wall thickness: 6-35mm; the maximum welding steel pipe length: 14m.
Application of the equipment
The steel tube longitudinal submerged arc automatic welding machine is mainly used in the production of welded pipe, straight seam steel pipe internal welding forming the welding unit effective solution, using the automatic tracking system of submerged arc welding process with high efficiency and weld, provided the reliable guarantee for the quality of welding, and can satisfy the requirements of all kinds of welding seam detection of steel pipe production longitudinal welded pipe, widely used in the power industry and other various industries of longitudinally welded pipe production.
Welding process
Submerged arc
The main technical parameters
Welding methods: automatic submerged arc welding
Welding wire number: monofilament
Welding power source: direct current (DC)
Rated current: 1000A The wire diameter of phi 4.0mm Phi 3.2mm:
The welding speed: 0.41.5m/min (VVVF)
Welding torch adjusting volume: 40mm (horizontal) and 40mm (vertical)
The trolley speed: 0.45.0m/min (VVVF) Input power: three phase 380V/50Hz
Electricity load: 50KVA (host) 74KVA (DC-1000)
For more information about technical parameters detailed please call, letter inquiries!